Green-Buildings, as much as any others, also have to be economically successful. In several competitive bids for high-rise land plots, Green-Towers has shown that both is possible.
At MIPIM Technology Forum in March 2017 Green-Towers was the first to present a residential high-rise with a glass facade nearly carbon zero in operation. Besides greater living comfort, this basically is what a Passive House is about. 2/3 of the building carbon footprint accumulates during operations.
New York's major in 2019 announced to ban glass skyscrapers altogether because of their poor energy performance. Green-Towers appreciates that politics and the general public meanwhile acknowledge this problem. Yet, our track record below shows that we have the solution for this. Economical and green.
'Polizeipräsidium' in Frankfurt
As developers, on 1 November 2017, we lead the open bid for the Frankfurt land-plot of the 'Polizeipräsidium' in a field of over 100 competitors. Finally, in Feb. 2018, with a Joint Venture partner we came second in the bid. Our rendering shows how our iconic architecture would have enhanced the skyline of Frankfurt.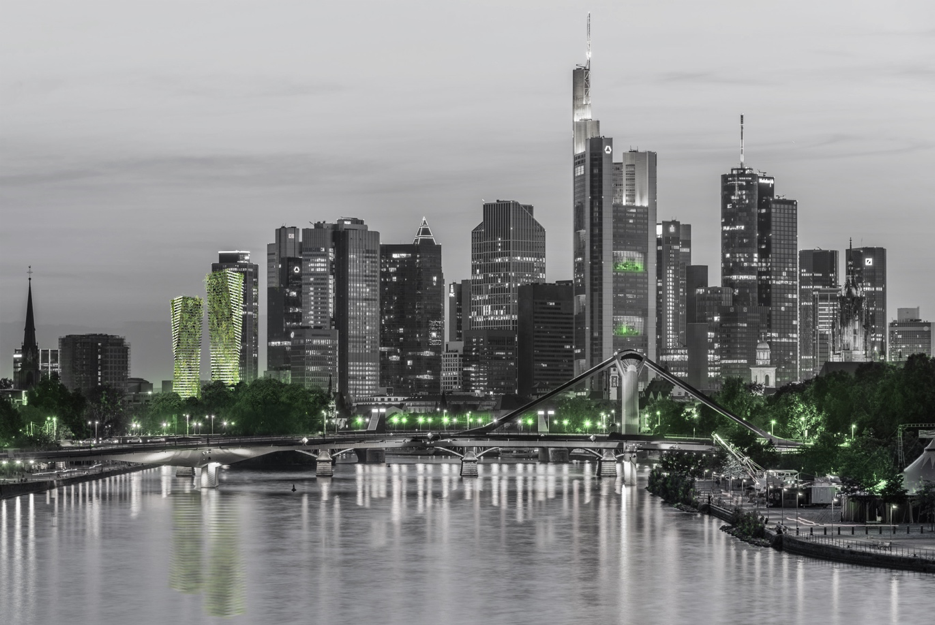 'Matthäus-Church' in Frankfurt
Scientifically, cutting edge was our bid for the land plot of the 'Matthäus- Church' also in Frankfurt. In this competition we reached the round of the 4 final bidders. Here, the architecture was not an iconic twisted tower. It was more conventional to lower construction cost. The outstanding feature of this tower concept was to allow affordable discounted market rents for tenants in Frankfurt.
Accomplishing Carbon Neutrality:
Abiding by the strict rules of the DGNB and the Passive House Institute we showed for the first time how a tower close to the central business district (CBD) can be carbon neutral in construction and operation.
Surprisingly, the carbon offset of reduced commuter traffic of tower tenants to the CBD was almost twice as high as the entire carbon footprint of construction of a concrete sky-scraper. This was due to a special situation in Frankfurt with extremely high commuter traffic. Therefore, an individual per-certification permission was granted by the DGNB.
For details, see to the attached carbon footprint balance sheet by clicking here.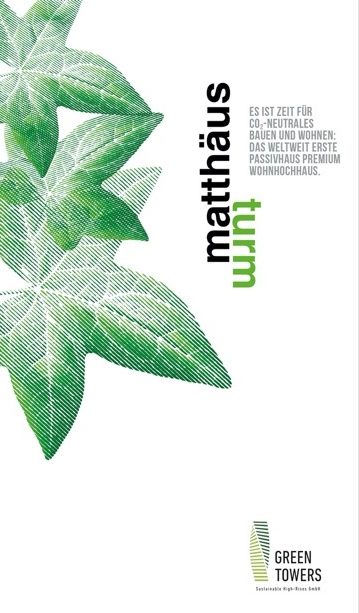 TADAO ANDO tower in Düsseldorf
The TADAO ANDO tower and campus features an ultra-high-end glass architecture of a high-rise office building. Here, we supported an external developer. Green-Towers, again, with Passive House Institute and DGNB showed for the first time that in an early development stage such a 'glass-palace' can be a 'Passive House Premium' as well as carbon neutral in operations.
Green-Towers designed all relevant parameters in facade, MEP and construction, which are relevant for carbon footprint and operation.
Friedrich Merz (far right), CDU, leading the succession of Angela Merkel, Düsseldorf's mayor Mr. Geisel (right), Mr. Weber, CEO of Green-Towers (far left) and the developer´s team discussed green project credentials at Expo Real 2019.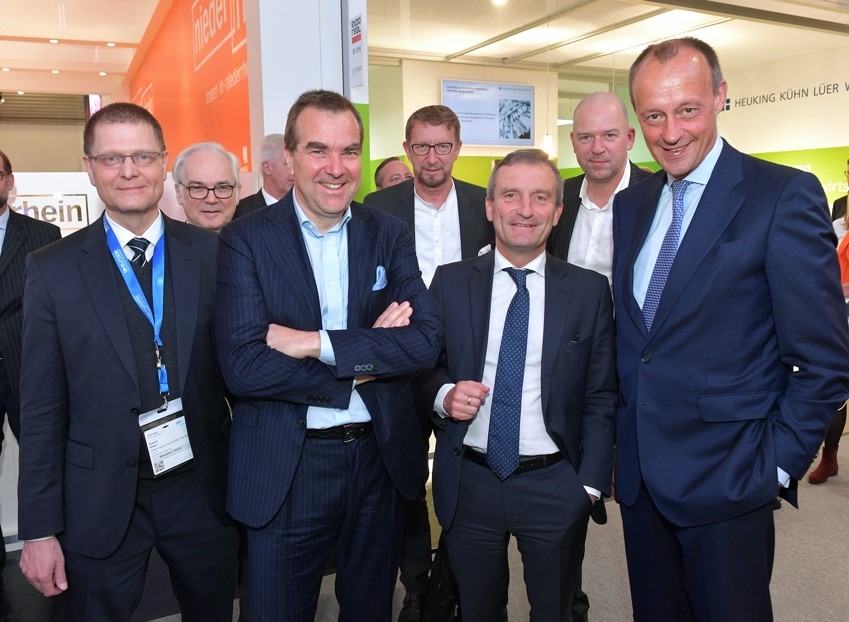 'Property Going Zero Carbon – The Impact' Sponsored by Green-Towers
We thank the Institute of Directors (IoD) in London for inviting us to contribute to their event on 8 October 2020. It gave an excellent overview on where we stand in the UK.
Watch the most interesting parts of the discussion right here or take a look at the full recording of the event by clicking here.

The presentation from Savills Residential Research London, Katy Warrick, we believe, was the highlight. Savills asked 'how much more or less customers would pay for high or low energy performance'. Surprisingly, the difference was massive. Such findings were completely new and contrary to conventional wisdom of the real estate industry. 
They showed first-hand how consumer sentiment has been shifting. Consumers not only demand, but also said they would pay more for high energy performance buildings and pay less for under-performing buildings (see right). The 'green price-premium' still would need to be confirmed by more market evidence. However, the panel agreed that a 'brown discount' for under-performing buildings would be likely already. 
The EPC-rating of a Green-Tower is within the highest performing band A. Click here for more details of the presentation.
Savills' respondents also valued energy savings and garden spaces in their buying decisions much higher than in the year before.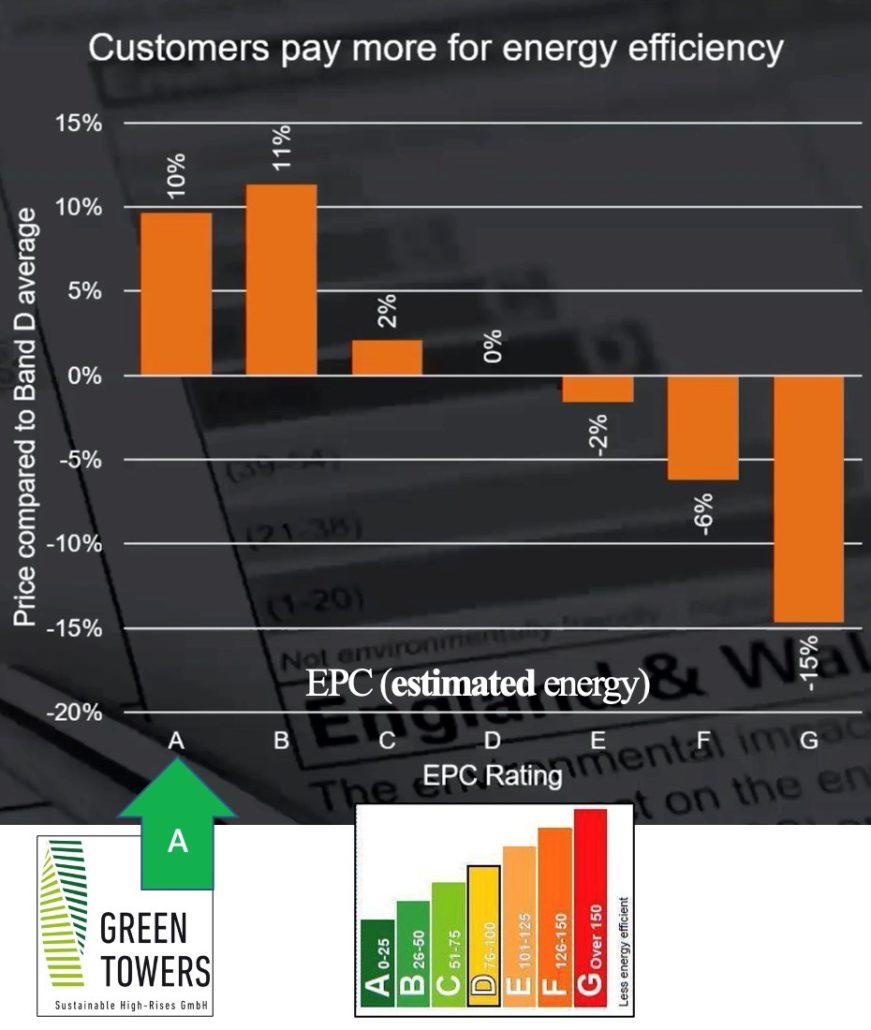 With the help of ARUP we evaluated where a Green-Tower competitively sits in the current UK market. It shows how far ahead Green-Towers is compared to best practice.